Onyx, a young and intelligent vampire, has conflicts over what her
mother has requested her to do to protection her human charges and the
destruction of the rebellion.

Vampire legends, along with the essential protection of humans,
create changes in her heart when rebellious vampires descend on the
helpless humans. The carnage is terrible, but something holds Onyx back
from taking part in the feast.

What unfolds becomes a legend in it's self, one that will change forever the symbiotic relations between vampires and humans.
MEET THE AUTHOR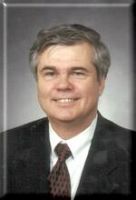 Richard L. Young was involved in video and film making for over 20 years
at Beech / Raytheon Aircraft. With background in electronic
communication Richard started in studio control at local ABC TV station,
from there on to Film and Video.
Learned to fly at 16, involved in aviation with the Army as a UH1 Huey
Crew Chief and later "air to air" photography and formation flying with
all Beech Aircraft models.
Not enough excitement on the job; volunteered time with local Rose Hill
KS. city government for 9 years and as Mayor for 4 years.
Win A Copy Of Blood Harvest!!!!
MY REVIEW!!!!
A short and easy read about how Vampires survival depends on Humans and Humans survival depends on Vampires. But what happens when a treaty is broken by a rebel Vampire that refuses to obey the rules? One who is suppose to protect Humans but ultimately has a hatred that makes him destroy one? The treaty is broken but what can salvage the wreckage? And how can a compromise be made that will bring the needed food for the Human survivors back so they can survive.
In a dark and dangerous world of the future it isn't flying cars and robots that we often see it is dark deep seas and waste land.
A very enjoyable read that combines vampires, humans, disaster, hope and damage control all in one.
PICK UP YOUR COPY TODAY!!!